When you block someone on Snapchat, it hides your account from them and vice versa. Therefore, you will not be able to search their name and unblock them. Instead, you will have to go into your settings and unblock them from there.
Here are step by step instructions on how to unblock someone on Snapchat:
Step 1: Open Snapchat and tap your username or Bitmoji located on the top left corner of your screen.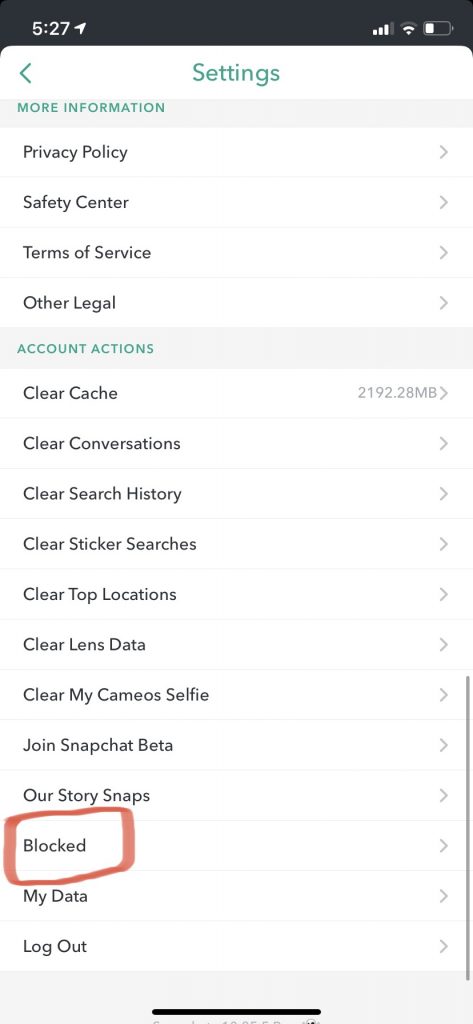 Step 2: Next, you're going to tap on the settings icon located in the top right hand corner of your screen.
Step 3: Now you are going to scroll down to the very bottom until you reach 'Account Actions'. You will see the word 'Blocked'' at the very bottom. Tap on 'Blocked''.
Step 4: Once you tap on 'Blocked' you will see a list of all the usernames you blocked. To unblock someone find their username and tap the "X" that is located next to their name.
Step 5: Snapchat will ask you if you want to confirm. Tap 'Yes' if you want to unblock the user.
Step 6: After you have unblocked someone, their username will no longer appear on your Blocked list.
Reminder: If you unblock someone on Snapchat this does not mean you are automatically friends with them again. You will have to go to the search bar and search their username and re-add them as your friend.
If you found this post usesful please share this post with your friends and check out our other posts for the latest How-To-Guides and tech content.