Instagram is an amazing platform to show off your day to day life and creativity. Unfortunately, sometimes you can have bad interactions with some users. Instagram created a way for you to protect your account and also keep unwanted DM's at bay by restricting certain users. In other words, you don't need to lose a follower by blocking a user. Instead you can restrict someone on Instagram direct message.
Here's How Restrict Someone on Instagram Direct Message:
Step 1: Tap on the arrow located in the top right corner.

Step 2: Tap on the chat of the user you want to restrict.
Step 3: Next tap the "i" icon located in the top right corner of your chat.
Step 4: Last, tap Restrict.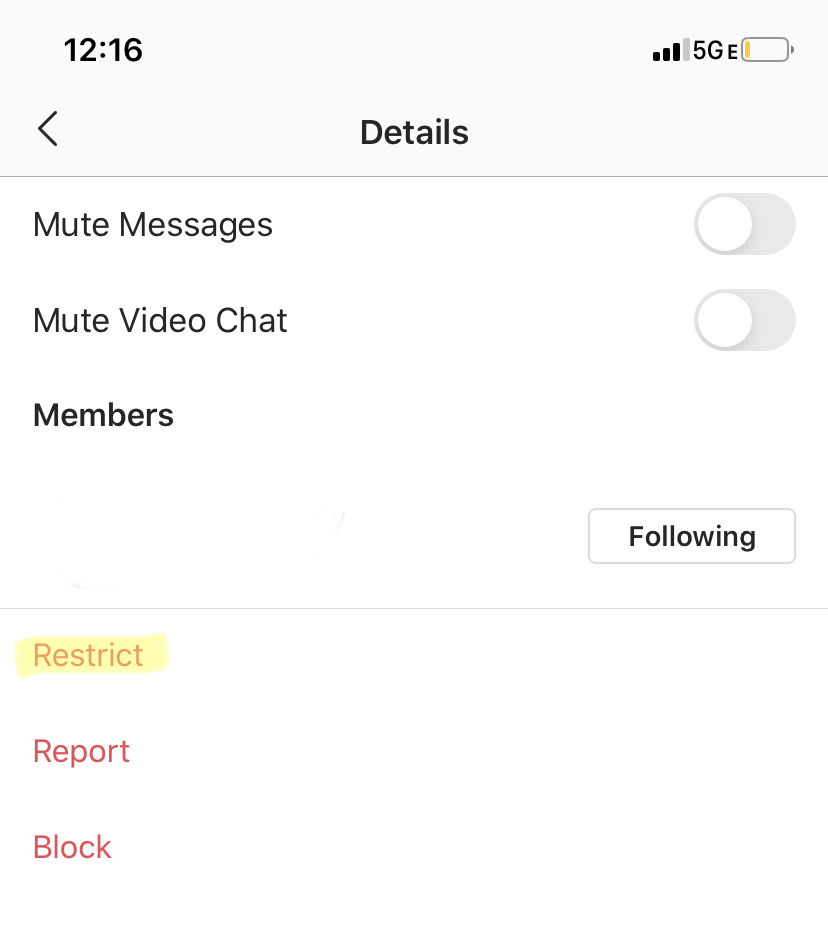 What Happens When You Restrict Someone on Instagram
The first thing you should know is that restricting an account on Instagram will not notify the user that their activity has been restricted.
There are three methods to restrict a person.
Directly from comments
Through settings
From their profile
✅ Comments are not public
While an unrestricted user can comment on anything you post, a restricted user's comment is hidden from the rest of the community.
You, as the account owner, and the restricted user who commented are the only ones who can see it. You can, however, make it visible to everyone else if you want.
✅ Activity is private
When you restrict an Instagram account, they can still see your stories just like everyone else.
Once you restrict a user, you chat with that user will move from your main inbox to Message Requests. Future messages from restricted accounts will also automatically be moved to your Message Requests.
You will now be able to see a user's message without them knowing that you opened the message. From there you can choose to unrestrict that user, block them or just delete the message.
Lastly, if you are in a group chat with a user you restricted you will receive a warning that you will be seeing a restricted accounts messages. You can then decide if you want to stay or leave the group chat.
To learn how to restrict someone through settings, click here.
To learn how to hide your Instagram stories from users, click here.