Amazon Echo Show 5 Smart Display with 5.5-Inch Screen
This new and improved 3rd Gen Device has all the great features as the previous models, ALL for the price of $89.99, making it more affordable for the people. The Echo Show 5 comes in Sandstone or Charcoal and is set to launch this Summer.
This item launched June 26, 2019
Echo Show 5 Pictures
Smart Home Control
The smart home features will be available in the Echo Show 5 via voice command as expected. These features include lights, security cameras, and thermostats. You can control your smart home with voice control compatible devices or manage them on the user-friendly display. You can ask Alexa!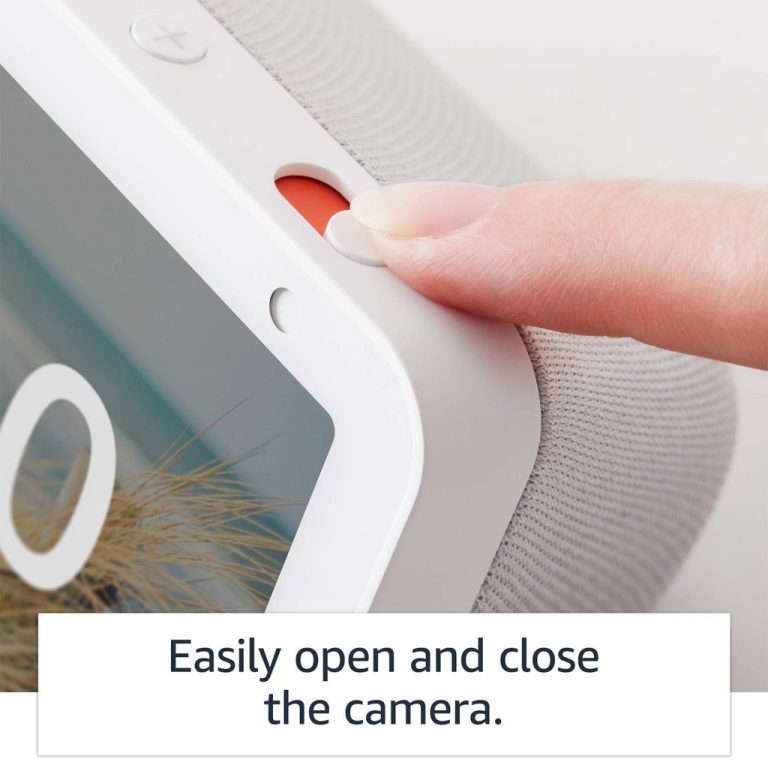 Privacy Focused
The Echo Show 5 gives you the ability to simply turn off the microphone and camera with one press of a button. That's not all! It also comes with a built-in shutter that lets you easily cover the camera. Amazon also announced a new feature today that allows you to delete voice recordings with a new "Alexa Privacy Hub" This will give users more information on how "Echo Devices are designed and the controls you have over Alexa experience", Amazon said.