Instagram recently launched Reels in the United States. Instagram's new feature allows users to record, edit and post short creative content into a social feed similar to TikTok. The video can be up to 15 seconds- whereas TikTok you can choose to post a video up to 60 seconds. Instagram Reels allows you to layer your content with filters, audio and special effects.
Now, you may be thinking, what's the difference between Reels and Stories? Well first, there are a large variety of editing tools such as: slowing down video and audio, being able to align clips for a nice clean transition and AR effects. Reels also shares your creative content to an explore feed, so as long as your account is public, you have the possibility of being viewed by many users. Also, similar to TikTok, if you use an original audio, you will receive the credit for anyone who wants to use your audio in their own Reels.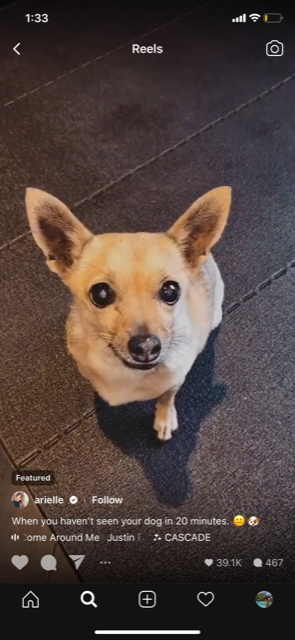 How to use Instagram Reels
Once you are ready to create your first Reels video, go to Instagram and open up your camera as if you were posting a Story. Once you open the camera, you are going to select Reels located on the bottom scroll bar. On the left hand side you will see editing tools. Once you are ready, use the record button to create your video or series of clips. Once you are ready to publish your content, just tap the arrow on the bottom.
Tip: There is a progress bar located at the top of the screen to show you how much time you have already used.
Once you tap the arrow, you will then choose a clever caption, add trending hashtags and even pick a cover photo for your video. Next, you're going to share your video for the world to see – that is only if your account is public. Your Reels will be published on the Explore tab and also on a tab on your profile. You can even decide to send your reel through direct messaging and you can even post it on your story.