You may be on TikTok for the laughs, dance challenges, and latest trends, but did you know that you can go live on TikTok? Yes, you heard me, you can live stream to your followers and communicate with them through the comments, just like Instagram. Here is everything you need to know about going live on TikTok.
Can all users go live?
Sadly, the answer is no, there are a few rules that come into play when going live. First, you must have at least 1,000 followers to go live. Second, TikTok allows users to join starting at the age of 13, but here's the catch, you must be at least 16 years of age to live stream. Therefore, if you are 15 and you have 3,000 followers, you will not be able to use this feature because of your age.
How do you go live on TikTok?
If you meet the above requirements, you're ready to go live for your followers. Follow these steps to go live on TikTok:
1. Open the TikTok app.
2. Tap on the plus sign, which is located in the bottom center of your screen.

3. Tap on the "Live" button, which is located next to the record option.
4. Choose and input a title for your live-stream, then select "Go Live" to start streaming.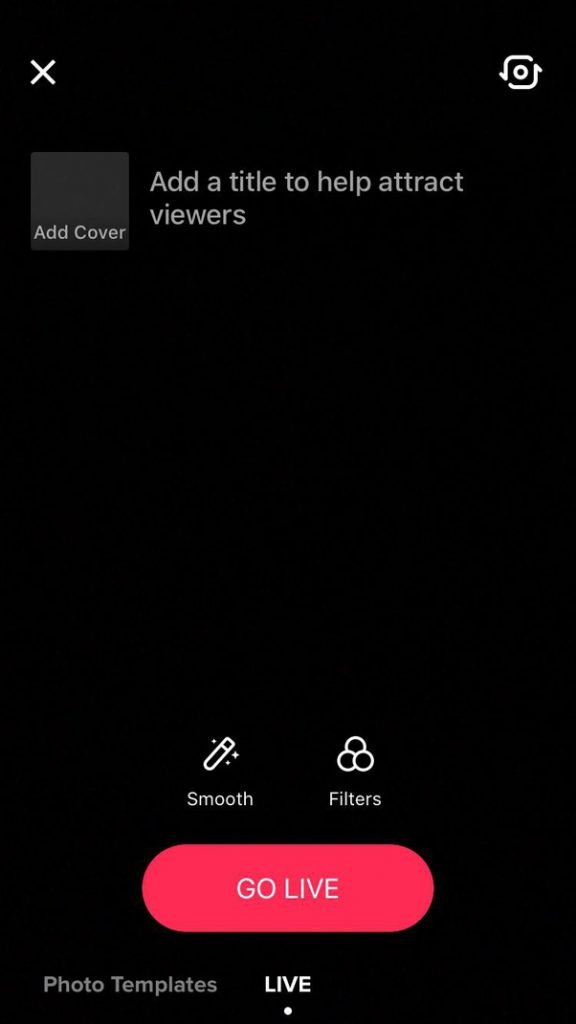 Tip: If you do not see the option to go live from your recording screen it is most likely that you don't meet TikTok's requirements to use the live feature.
Reminder: Make sure that you are following TikTok's community guidelines while engaging with your followers on your live stream.