Facebook is a place to connect with friends and family across the world. You can share memes, go live, post pictures, and wish your relatives a happy birthday. While Facebook is great to stay in touch with friends, family, and even some news going on in today's world, it may get a little overwhelming. If you are wondering how to deactivate Facebook, follow the steps below and you will be able to take a break from Facebook.
Luckily, if you choose to deactivate your Facebook account, you can always decide to come back whenever you want.
How to deactivate your Facebook account:
Click the drop-down arrow icon located in the top right of Facebook.

2. Towards the bottom of the drop-down menu, click on 'Settings'.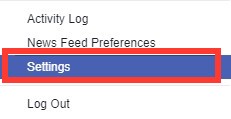 3. Click on 'Your Facebook Information', located in the left-hand column.
4. Next, click on 'Deactivation and Deletion'.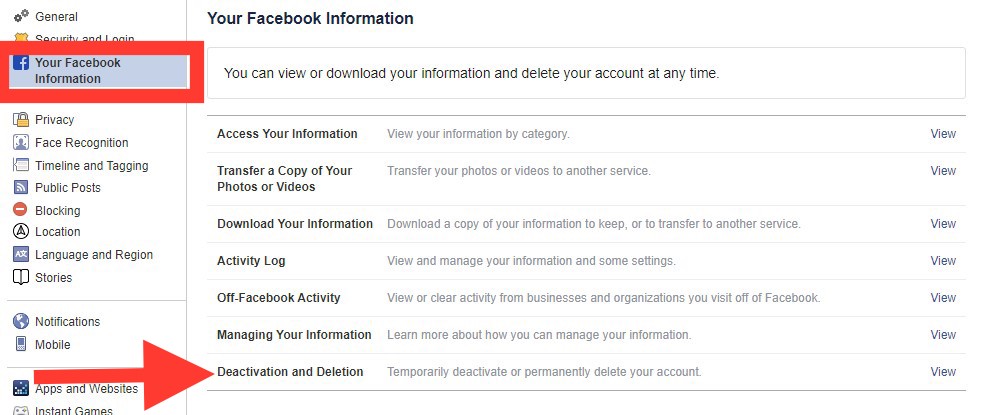 5. Select 'Deactivate Account', then click 'Continue to Account Deactivation' and follow the steps to confirm your deactivation.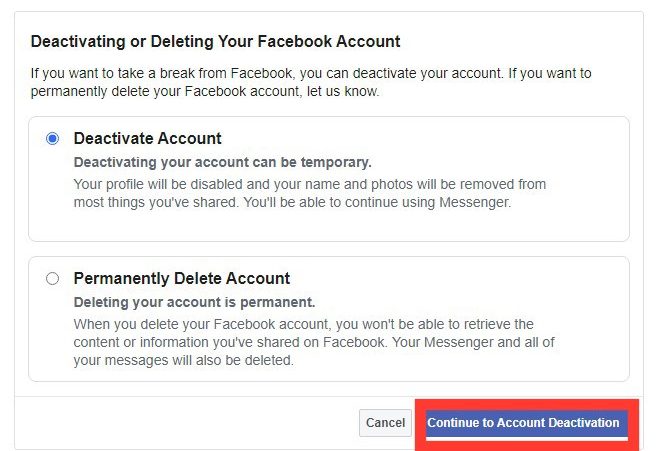 Once your Facebook account is deactivated:
No one will be able to view your profile.
Some info might still be visible, for example, messages from your friends.
Your name may still appear on your friend's friend list, but this is only visible to your friends and people from their friend's list.
Group admins might still be able to see your name, previous posts, and comments.
Tip: Remember, if you decide to keep Messenger active or if you are currently logged into Messenger once you deactivate your Facebook, Messenger will still be activated until you choose to deactivate it.
If your Facebook is currently deactivated, but you still have Messenger:
You can still contact friends on Messenger.
Your profile picture will still appear in your Messenger Conversations.
People can search for you and send you messages.
How to Reactivate your Facebook Account:
If you decide to come back to Facebook, you can reactivate your account by simply logging back into Facebook. In order to complete the reactivation, you must be able to access the email or phone number that you use to log in to your account.