Monet is a phone case that does it all while being incredibly stylish.
Unique upscale and Luxurious phone accessory
This Monet Phone Wallet, Grip and Kickstand quickly caught my attention. It has several convenient functions. It's not only affordable, but it also seems to have some pretty good reviews. This phone accessory sticks directly onto the back of your phone or case you already have. Let's go straight into the features and most frequently asked questions that I've gathered around based on my research.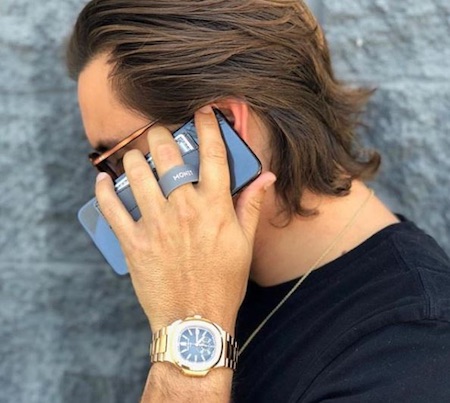 Monet cell phone wallet Style and Function
Wallet
There are TWO SLOTS for card storage. The wallet can hold up to at least 3-5 normal sized cards.
The Monet slim wallet phone case comes in a nice variety of colors
Purple, Baby Blue, Black Night, Colored Mixed Letters, Giraffe, Light Grey, Mixed Letters, and Supreme Red. Each is designed the same way.
Kickstand
The Kickstand is quite sturdy. You can use the loop that serves as a kickstand, this is good for watching videos, taking selfies, or Facetime without holding your phone.
Grips
The grip slides open to fit multiple hand sizes when texting or taking selfies. When you're not using the grip just simply slide the loop snug back and it will essentially lock into place.
Availability:
Visit Monet official site or Amazon to learn more and purchase a Monet.
Disclosure:
Neither Monet nor Amazon had any control over the content of this review, nor were they allowed to see or edit it before publication. All views and opinions are my own.