If you need a little help finding your lost AirPods, don't worry we have a couple of ways that you can locate them. You can play a sound to find lost AirPods and you can also use Find My to locate your AirPods on a map. Follow the steps below to find your lost AirPods.
How to Find Lost AirPods on a Map:
If you have previously set up Find My for your iPad, iPhone, or iPod touch that you have used with your AirPods, then Find My is automatically enabled for your AirPods. So if you misplaced your AirPods and they are close by, then you can easily use Find My to find lost AirPods. If your AirPods happen to be dead or out of range, Find My will still show the last location and time that they were last active. You can also sign into iCloud.com to view your AirPods on a map.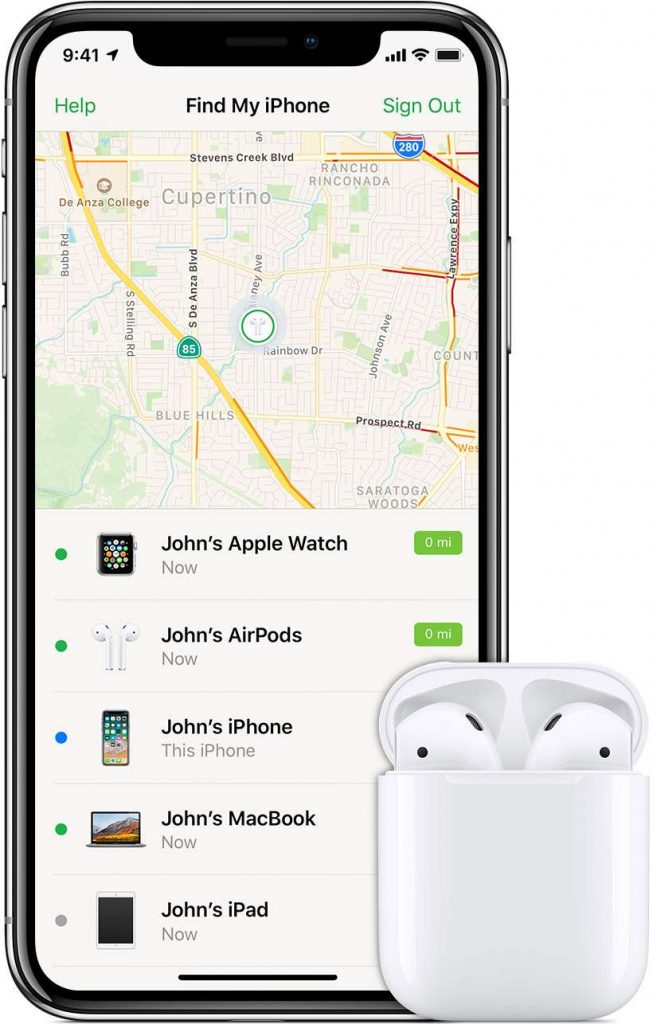 Find AirPods on iCloud.com:
Step 1: On your computer go to iCloud.com
Step 2: Sign in using your Apple ID.
Step 3: Open up 'Find iPhone'.
Step 4: Click on 'All Devices' then click on your AirPods.
Find Lost AirPods with Find My:
Step 1: Using your iPhone, iPod Touch or iPad open the Find My application.
Step 2: Tap on the 'Devices' tab.
Step 3: Select your AirPods.
Under each of your devices you will either see a location or 'No location found.'
Tip: If your lost AirPods are separated you will see one location on your map. Simply locate that AirPod on the map and put it back in the case. Next, refresh your map to locate the other lost AirPod.
How to Find Your Lost AirPods by Playing Sound:
If your AirPods are close by and connected to Bluetooth you can play a sound from the Find My app or iCloud.com to help locate them. Your lost AirPods will play a sound that slowly gets louder over a two minute time span, or until you stop the sound manually.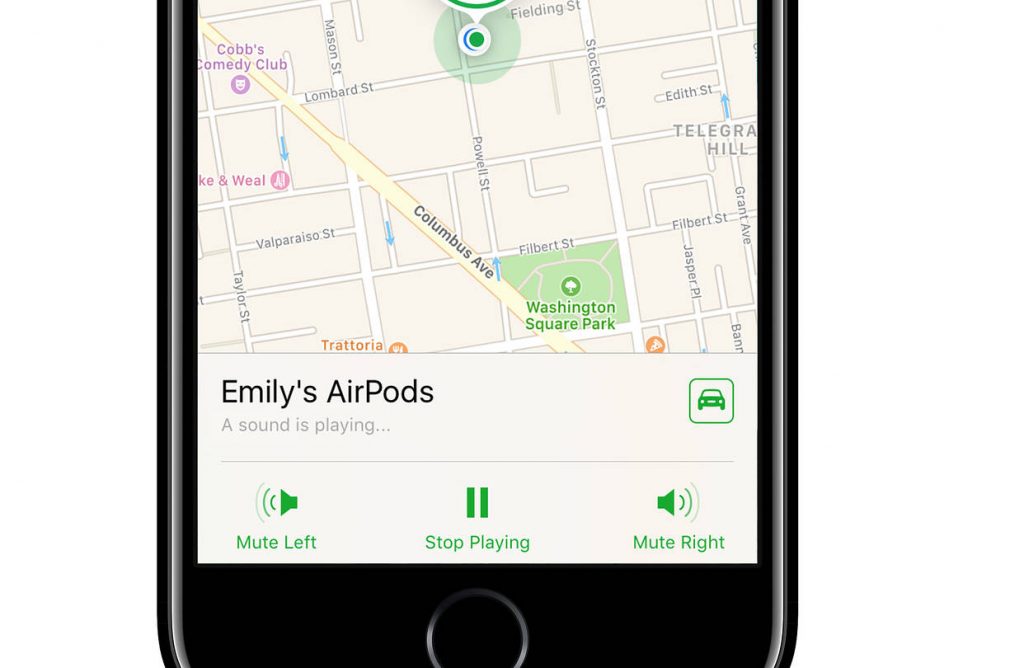 Step 1: Open up the Find My application on your device.
Step 2: Tap on the 'Devices' Tab.
Step 3: Select your AirPods from the list of devices.
Step 4: Tap 'Play Sound'.
Reminder: Don't forget to remove your AirPods from your ears before initiating the sound.
If you are having trouble connecting to your AirPods, click here, to learn how to reset them.